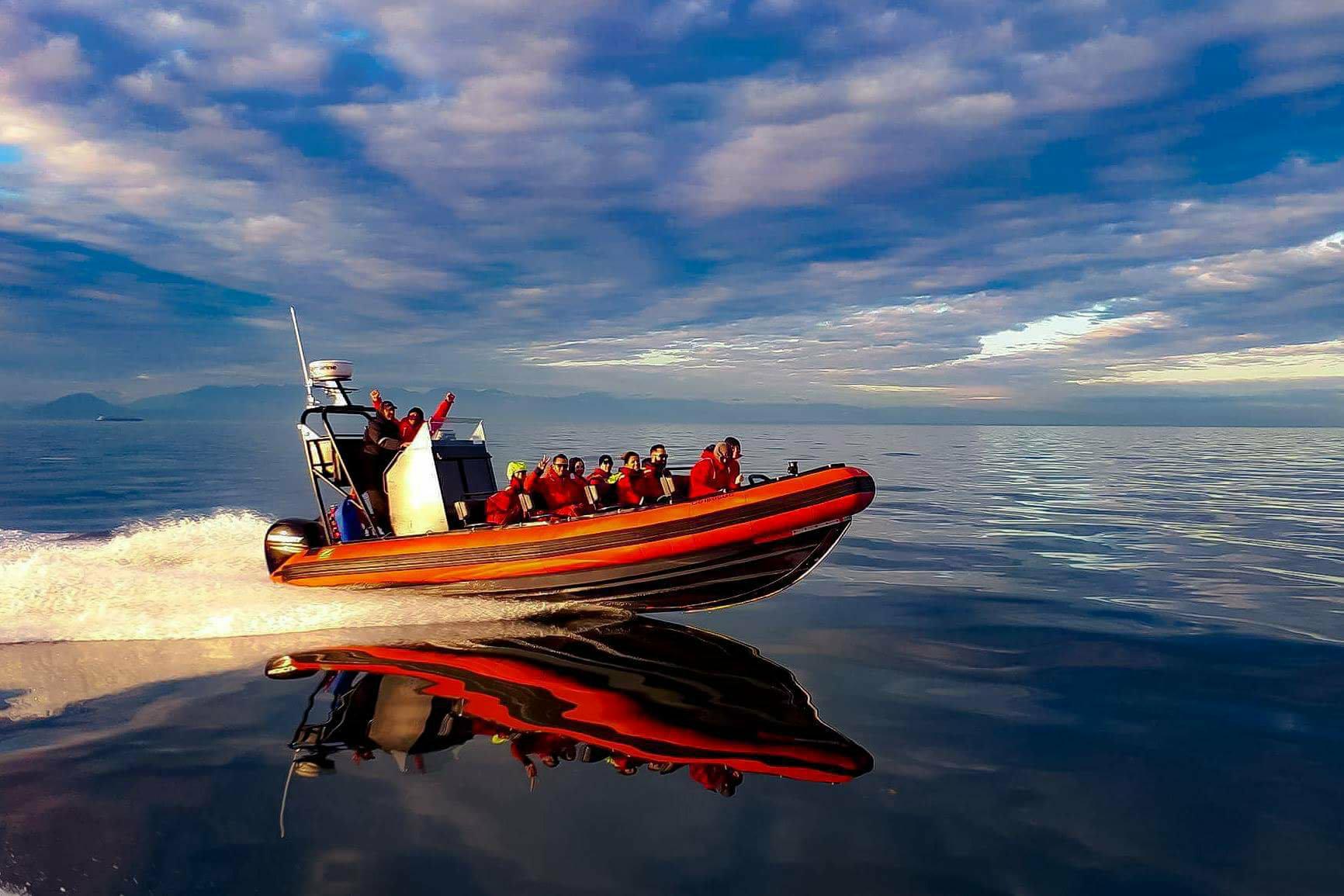 Skana - Zodiac Hurricane 7.33m
Built for extreme conditions, Zodiac Hurricane™ RIBs are designed by highly skilled engineers and built by experienced technicians to be capable of operating in the roughest sea conditions. Used around the world for Coast Guard and Search and Rescue operations.
Seats 12 & Small Onboard Washroom
Skana has a small onboard washroom, state of the art electronics, radios and a hydrophone to listen to the whales. She is powered by two clean burning Mercury 150 horsepower outboards. Seats 12.
Quiet Sound Footprint
The vessels we operate have been designed to have the quietest sound footprint in the industry for the whales and marine mammals we view. The innovative Lean Burn Control System fuel technology delivers better fuel efficiency and greater fuel savings and the cleanest exhaust ratings.